zFlex Integrator V3
Most Useful Features for Day-To-Day LDAP Administrative Tasks
zFlex Integrator for LDAP - The Best Overall Day to Day LDAP Administration Tool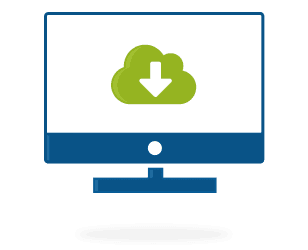 zFlex Integrator V3
zFlex Integrator for LDAP (TDS/SDS) is the easiest to use and perform typical day to day administration, management and monitor of your LDAP environment.
zFlex Integrator gives you an easy and reliable access to your LDAP directory. It also integrates directly with most LDAP servers (ie. Apache LDAP and IBM Tivoli Directory Server). This gives the basic LDAP browser options, Administration Categories and a must have LDAP Monitor.
The Pro version of zFlex Integrator comes with over a dozen extra features including email notification of alerts, history tracking, cloning actions, and remote start and stop ldap features for IBM ldap servers. Plus the pro version offers Publish / Unpublish dates for new downloads and 6 months of advance support and much more!
Features
LDAP Schema Viewer
LDAP User Browser
LDAP Monitor
Data Analyzer for IDSMonitor
Add New Objectclassess
LDAPv2 and LDAPv3 protocols
Access Multiple LDAP Servers
Object Filtering on Searches
Custom Base DN Setup
Entry Container ICONS
LDAP Referrals Support
Search History
Bulk Object ADD and Deletes
Attribute Editor
Move and Copy LDAP Entries
Clone LDAP Users
Clone LDAP Groups
Object Renaming Features
Group Membership Management
LDAP Request Log for IBM LDAP (SDS)*
CLEAR LOGS for IBM LDAP (SDS)
LDAP Schema Viewer
Quick Search Bar
Quick Password Set Button
Quick Password Remove Button
Data Export to LDIF
Data IMPORT from LDIF
Out-of-the-Box Reports
Secure and non-secure authentication
Secure SSL Connection
SSL Certificate Manager
Remote STOP LDAP (*SDS)
Remote START LDAP
Monitor Historical Data Options
Monitor Alerting
Pro downloads and Updates
Updates from the admin
Priority, personal support
zFlex Integrator FREE
Some features. Support is only for bug-fixes.
Free
zFlex Integrator FREE
Some features. Support is only for bug-fixes.
Free
zFlex Integrator PRO 3
Pro with all features & advanced 6months support - $99.00
zFlex Integrator PRO 3
Pro with all features & advanced support$99.00